If you are interested in speeding up your metabolism, burning fat faster, curbing your appetite and increasing your lean muscle mass with a high protein diet, then read on because a few simple changes to your protein intake can make some BIG changes to your physique...
Research has proven that the process of digesting protein requires about 30% more calories than digesting carbohydrates? That's right, just eating a high protein diet will ensure that you burn more calories per meal. In some cases, a high protein diet is the "missing link" in a fat loss or lean muscle building nutrition plan.  You see, protein is the building block of muscle tissue, and the more lean muscle we have, the stronger our metabolism.  Our bodies use tons of calories to maintain our muscles, so it only makes sense to capitalize on our lean muscle tissue, metabolism relationship with a high protein diet.  Most of us can benefit from a high protein diet, but we're stumped when it comes to actually implementing it. 
Without further adieu, I give you some practical tips, tricks, and techniques for beginning a high protein diet.  Enjoy.
10 High Protein Diet Secrets
1.      Eat last night's dinner for breakfast or lunch – most of us usually have a high protein dinner (and high in vegetables, which is a bonus).  Making extra for tomorrow will save cooking time and provide you with a high protein meal(s) that can be packed for later. 
2.      Try eating meat, poultry, and fish for breakfast.  Who says you have to "breakfast foods" for breakfast, and who gets to decide what a breakfast food really is?! You do!
3.      Bring hard-boiled eggs for lunch, or even slice the eggs over a lunch salad.
4.      Add beef, chicken, or salmon to a lunch salad.
5.      When you cannot eat enough protein, use a supplement. Protein powders and bars are great places to start, but remember that whole foods are the goal!
6.      Add protein powder to smoothies, shakes, oatmeal or cereal.  You can even bake protein powder! Nothing wrong with getting a little fancy for desserts…
7.      Make a high protein diet approved smoothie –
Example recipe – Chocolate Banana Nut:
½ cup water or milk
½ cup plain, nonfat yogurt
¼ cup low-fat cottage cheese
½ serving of chocolate protein powder (between 10-20g)
2 tbsp dry oatmeal
1 medium banana
2 tbsp natural peanut butter
2 tbsp of mixed nuts (walnuts, almonds, pecans, etc.)
4-6 ice cubes for texture and that "chilled feeling"
Put all ingredients in a blender, in the listed order, and blend on high for one minute. This simple recipe packs between 40-50g of protein.
8.      Eat more beans. Beans are high in protein and fiber, both excellent nutrients that the body needs to burn fat and build muscle.  Some of the best, protein-packed beans include kidney, mungo, yardlong, navy, white, and lima beans.  Soybeans are one of the richest sources of plant protein, with about 10g protein per ounce.
9.      Just like beans, several nuts and seeds contain a generous amount of protein. Try walnuts, pecans, pistachios, almonds, as well as sunflower, pumpkin, flax, sesame and lotus seeds as a mid-afternoon snack. 
10. Spirulina, an edible fresh or seawater algae, has been gaining popularity as one of the world's healthiest foods.  This plant is composed of over 60% complete proteins (just like animal proteins).  It's no wonder it's now considered one of the world's healthiest foods! Include this in your high protein diet and you may reap some health benefits as well!
There you have it, ten tips to ensure that you capitalize on your new high protein diet.
The Burn The Fat system is a moderately high protein diet, but NOT a traditional low carb diet. Research has shown that even a small substitution of as little as one serving of carbs for one serving of lean protein can increase your metabolism and dietary thermogenesis while curbing appetite. 
To learn more about how a few simple, small tweaks to your diet can translate into BIG improvements in fat loss and muscle gain visit the home page to learn more.

Sincerely,
Your friend and "Burn The fat coach"
Tom Venuto, CSCS, NSCA-CPT
www.BurnTheFat.com
---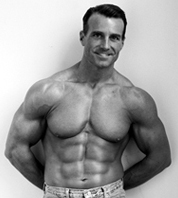 About Bodybuilding & Fat Loss Coach, Tom Venuto
Tom Venuto is a natural bodybuilder, an NSCA-certified personal trainer, certified strength & conditioning specialist (CSCS), and author of the #1 best selling diet e-book in Internet history, "Burn The Fat, Feed The Muscle." Tom has written hundreds of articles and been featured in IRONMAN, Natural Bodybuilding, Muscular Development and Men's Exercise. To get more information about Tom's e-book about natural fat loss, visit the home page at: www.BurnTheFat.com
---
YOURS FREE!
12-PART MINI-COURSE...
"BIG FAT LIES!"
Simply enter your name and e-mail address below and I will immediately send you my FREE 12-part mini course called, "BIG FAT LIES: A shocking expose of the 12 biggest scams, cover-ups, lies, myths and deceptions in the diet, supplement and weight loss industries!
You'll also get my fat burning tips newsletter, which is delivered weekly to more than 250,000 subscribers in 189 countries all across the world. It's FREE with my compliments as a thank you gift for visiting my website
We respect email privacy: Your e-mail address will be kept private and secured.
---