Think you can trust the big fitness magazines, websites and TV shows
to warn you about diet and weight loss scams? THINK AGAIN!
Protect yourself - get the truth in my FREE mini-course, "BIG FAT LIES"...
"The 12 Biggest Lies, Myths, Cover-Ups And Deceptions in The Diet, Supplement And Weight Loss Industries"
FREE! Just Enter Your E-mail Address And You'll Instantly Receive The Newly Updated (For 2015) BIG FAT LIES Mini-Course...
Inside, You'll Discover:
How online supplement companies set you up now to swindle you later... with the same business scheme that ripped off millions of people OFFLINE in the 1980's and 1990's
 
How to get a dream body you can be proud of in half the time by skipping the trial and error... and knowing how to spot and avoid fads, gimmicks and scams - even if you're a total beginner
 
The biggest weight loss mistake that's FATAL to your long-term success... and yet almost EVERY major commercial weight loss program pushes you to do it anyway (for their own profit)
 
The truth about "fat burners", diet pills and weight loss drugs that will save you a fortune and save you from dangerous and harmful products
 
Why the truth about exercise for weight loss is being hidden from you - ON PURPOSE!
Losing fat is hard enough... but what's most frustrating is being fed a continuous stream of lies and a constant flow of conflicting information, all orchestrated to keep you confused and buying every "next big thing" that comes down the pike!
In my newly updated FREE FAT LOSS MINI COURSE I expose the EXACT lies you're being told every time you open a web browser, the tactics used to sell you pills and products that couldn't even possibly work and the reasons the truth is hidden from you
I never had a mentor or coach I could trust when I was younger, so I had to learn through the school of hard knocks. Trial and error got me there eventually, but it was hard and painful... I wasted years and thousands of dollars in the process
With the information in the BIG FAT LIES mini-course, now YOU can profit and benefit from my past mistakes and save yourself time, money and frustration...
Why listen to me? Because I opted OUT of the system! I refuse to sell supplements. I refuse to sell diet pills. I refuse to endorse weight loss gimmicks for money... In fact, I can teach you how to succeed without any of them!
They called me an "outlaw" because I would never join the mainstream industry or the fitness cliques that conspire together to shove gimmick after gimmick down your throat... I've been trusted for over 10 years online because I stand alone and give it to you straight with no bs and no bias.
Follow my lead, take the shortcut and grab my mini-course for FREE while you still can. Just enter your email and you'll get INSTANT ACCESS.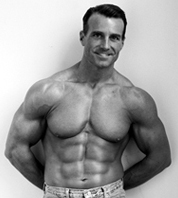 Talk soon,


Tom Venuto
P.S. I was planning on taking this new version of BIG FAT LIES and turning it into an e-book to sell on Amazon Kindle but for now, it's my free gift to you. Hurry before I change my mind.
Get Your Report Now!
GET INSTANT ACCESS NOW: FREE!
Enter your email below and get INSTANT ACCESS to my FREE mini course. I was planning on selling this updated course as a kindle book, but it's my gift to you. Get it now...
[Be sure to double check your email to ensure propery delivery and immediate access. Your information is safe, secure and will never be shared, rented or sold!]
What Others Have to Say About
Tom Venuto and BIG FAT LIES
"Tom is like one voice of truth speaking in a crowd that's screaming B.S."- Kent Forrest
"Big Fat Lies is great! Tom Venuto is a consumer advocate for what is happening in the fitness industry" -Glenn Greer, Coral Gables Fitness

Tom has dispelled the myths. He refuses to sugar coat the facts about the work and commitment required. Man I love that! -Tim Amyett

"It is an incredible relief to discover someone who is looking for truth ("what works") in a minefield of lies and half-truths."- John Deegan
Get Your FREE Report Now!